"A mural gives character to any space"
Murals are incredibly fun to make! I make murals indoor and outdoor, worldwide. Almost all walls are suitable for murals, from brick to wood.
The time it takes to paint a mural depends on the size and how complicated it is. The mural above (4 x 2 meters) took 10 working days to paint.
• Send an e-mail about the mural you want to have made.
• We make a call or Skype appointment, so that you can tell me more about your wishes and I can let you know the price.
• After agreeing on the price, I make one or more sketches in Photoshop.
• After your agreement on the sketch, we will discuss the dates (and times) when I will paint.
• During the painting I will make photos or videos of the mural in the making. If you want, I also place them on social media.
• A week after the mural is finished, it can be varnished for protection.
All painting materials that I use are vegan. For the murals outside I use Amsterdam acrylic paint on a foundation of synthetic Lefranc & Bourgeois gesso. For indoor murals, I use Rembrandt pastel chalk or acrylic paint. Both inside and outside murals will get a transparent varnish layer for protection. For this I use Talens Clear Lacquer 133 or another varnish based on urethane.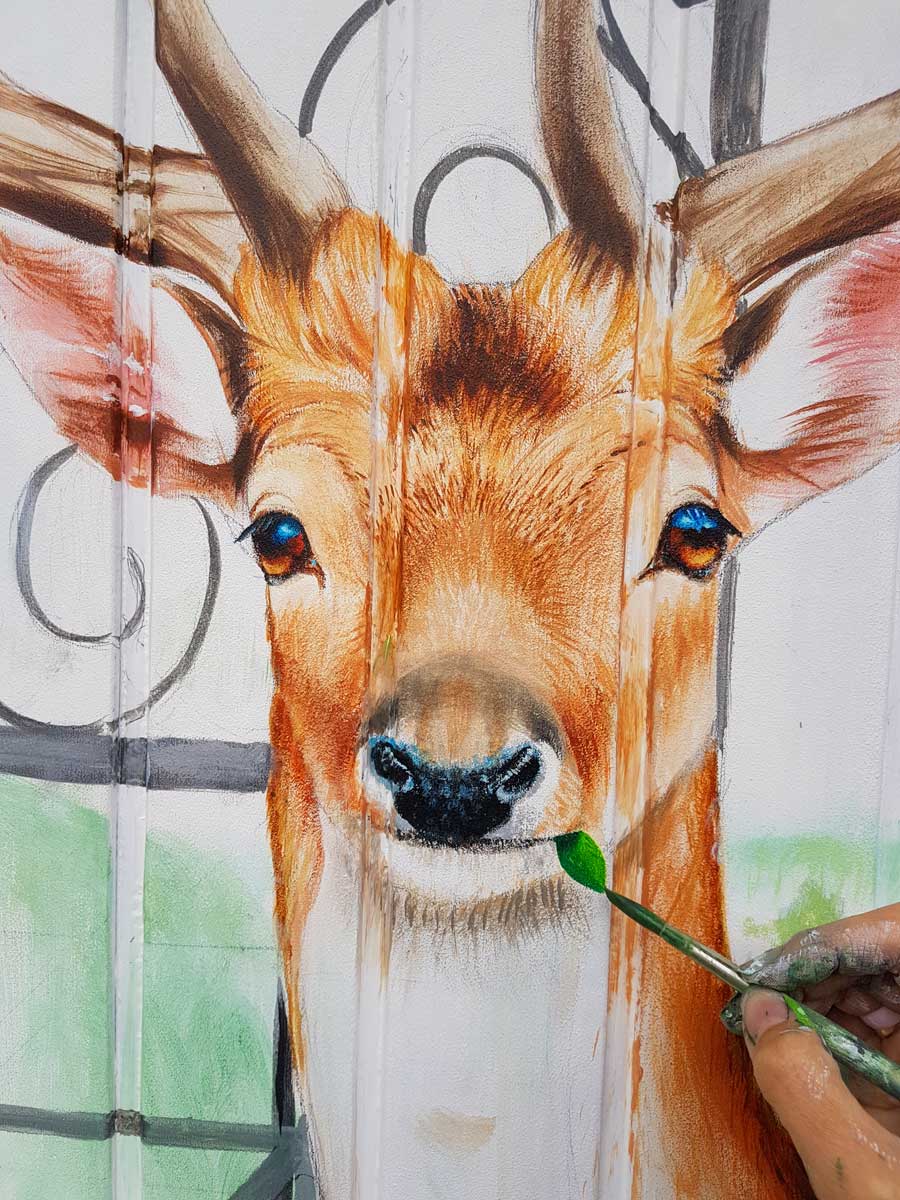 •
•
"I am looking forward to make an amazing mural!"