"A commissioned illustration remains a treasured possession for life"
Tell me about the character of your pet, the atmosphere you would like the illustration to radiate, and the colors that appeal to you. Using my love for animals and my eye for detail, I will then create a unique illustration. Throughout the process, I will send you regular updates so you can watch the illustration develop.
These prices are guidelines. In addition to the size, the price also depends on how complicated the illustration is. For example, one animal on a white background takes far less time to draw than several animals with a complex background. The prices include framing and shipping. All illustrations are created using vegan art materials: watercolor, pastel chalk, and a white gel pen on paper.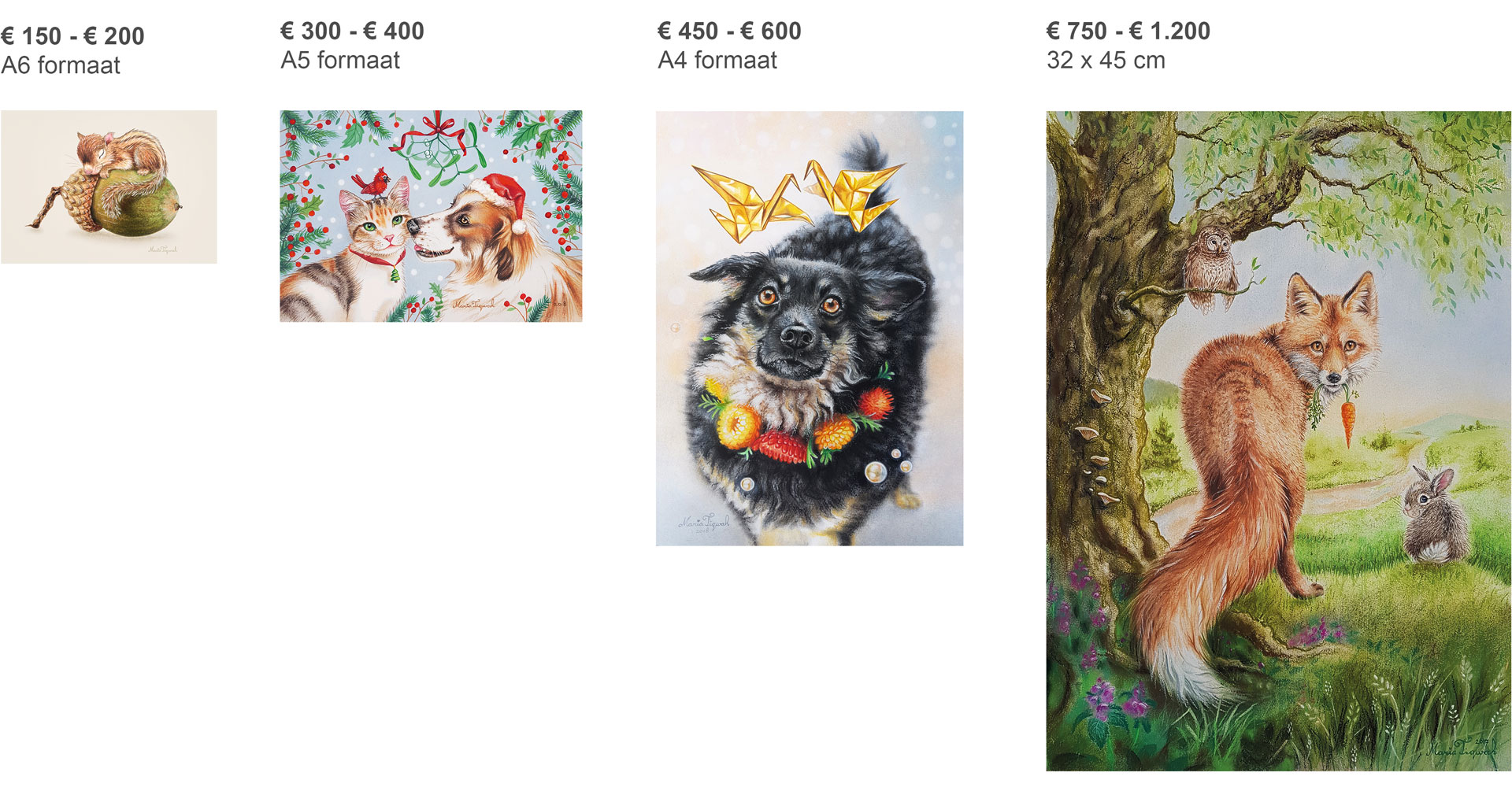 • Send me an e-mail about the illustration you would like me to create. For animal portraits, please include a photo of the animal.
• We will then hold a phone or video call so you can tell me more about your wishes and I can determine the price.
• After we agree on the price, I will draft a sketch.
• Once you are satisfied with the draft sketch, I will continue with the illustration.
• As I illustrate, I will send you photos of the process. If you are okay with it, I will also place them on social media.

• Once the illustration is to your liking, I will either send it to you or arrange for you to pick it up.

Vegan art supplies
All art supplies used in my illustrations are vegan. I use a combination of Rembrandt soft pastel chalk, Van Gogh watercolor paint, and a white Uni-ball Signo gel pen on Fabriano Artistico paper.
No designer breeds
As an animal lover and vegan, I want to animals to be healthy and free. This is why I prefer to draw wild animals, rescued animals, and adopted animals that do not promote or continue to popularize a specific or extreme breed appearance.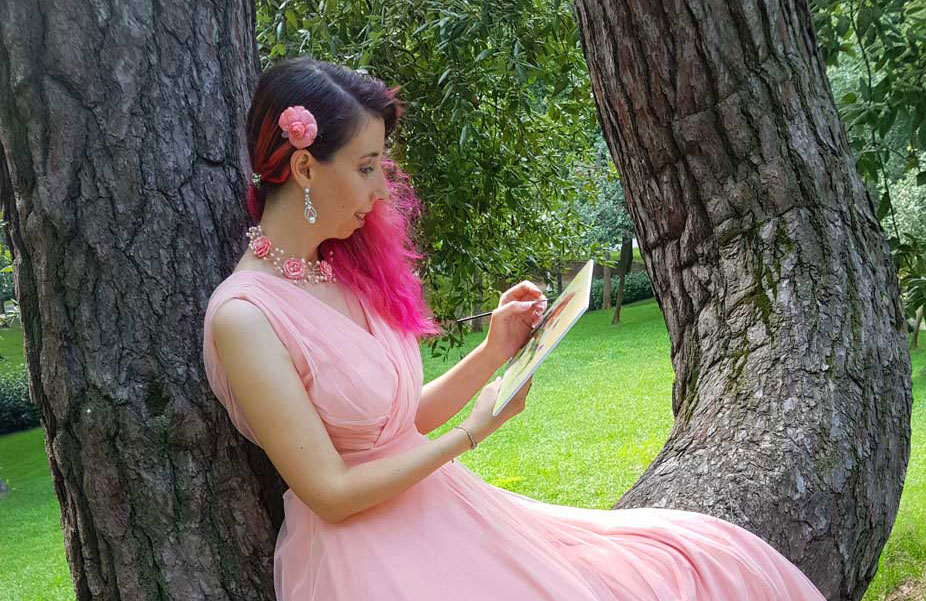 •
"

I look forward to creating a beautiful illustration for you!

"