"Güzel bir resim içinde kıymetli bir hayatı saklar"
Evcil hayvanınızın karakterini, hangi renklerin sizi ve onu betimlediğini ve istediğiniz resmin nasıl bir atmosferi yansıtacağını bana iletin. Sonrasındaysa ben de evcil hayvanınızın benzersiz resmi üzerinde çalışmaya başlayayım. Çizim süresince sizi aralıklarla bilgilendirerek bu sürece dahil olmanızı sağlayacağım. Çizimlerinizi sevgi dolu iki göz ve kalp ile yapacağımdan kuşkunuz olmasın.
These prices are guidelines. In addition to the format, the price also depends on how complicated the painting is. For example, one animal on a white background costs much less time to paint than several animals with a complex background. The prices exclude shipping and the optional art frame. The paintings are made with vegan materials: watercolor, pastel chalk and a white gel pen on paper.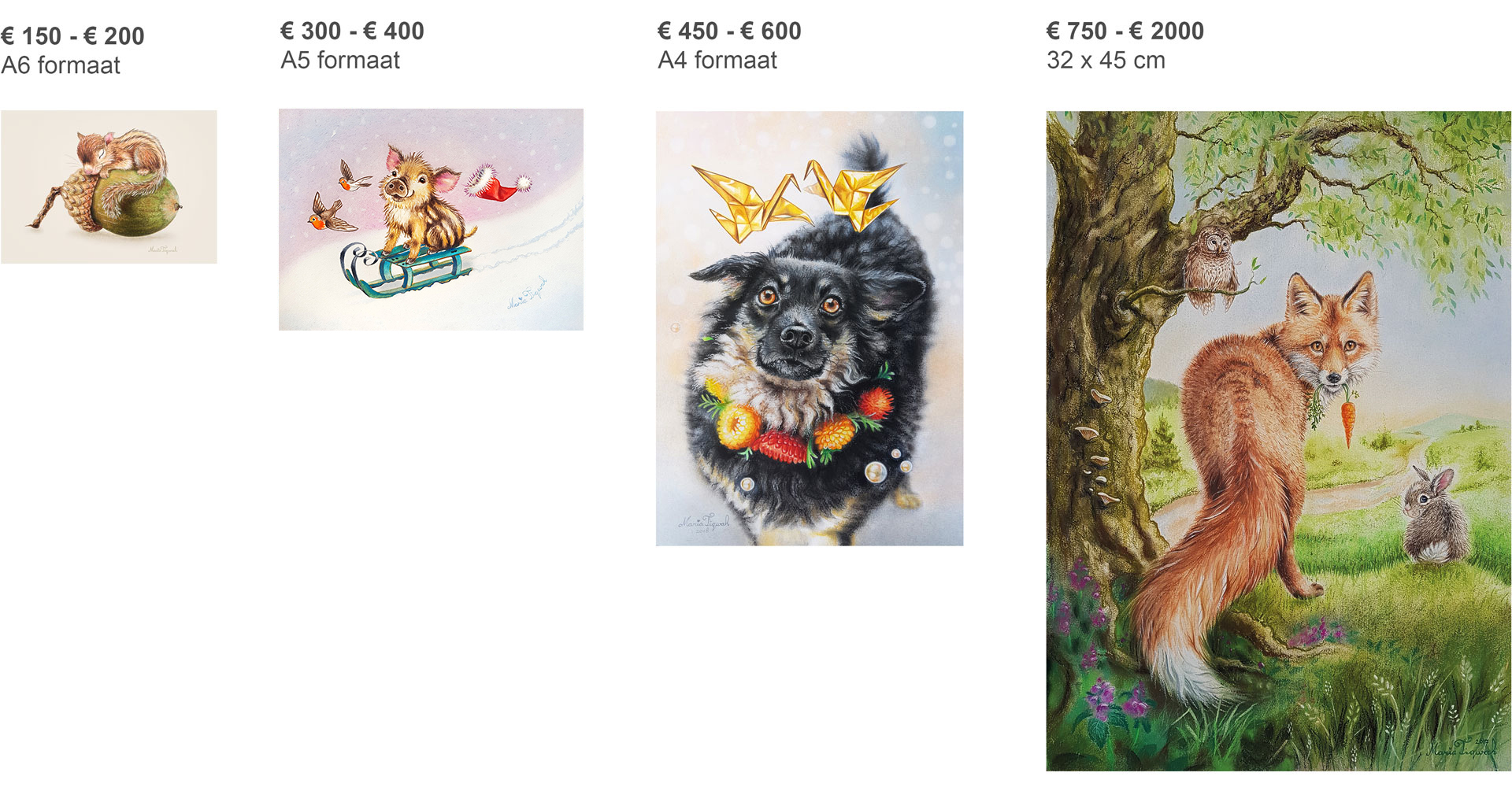 • Send an e-mail about the painting you want to have made. When it comes to an animal portrait, please include a picture of the animal.
• We make a call or Skype appointment, so that you can tell me more about your wishes and I can let you know the price.
• After agreeing on the price, I make a sketch in Photoshop or with a pencil.
• After your agreement on the sketch, I will paint.
• During the painting I send you photos of the work in progress, and if you want I also place them on social media.
• If the painting is ready and to your liking, I will send it to you or we will discuss where it can be picked up.

Vegan art supplies
All art supplies that I use are vegan. I use a combination of Rembrandt soft pastels, van Gogh watercolor paints and a white Uni-ball Signo gel pen on Fabriano Artistico paper.
I do not paint designer breeds 
As an animal lover and vegan, I love to see healthy, free living animals. That is why I prefer to paint adopted animals without an extreme breed appearance, wild animals and rescued animals.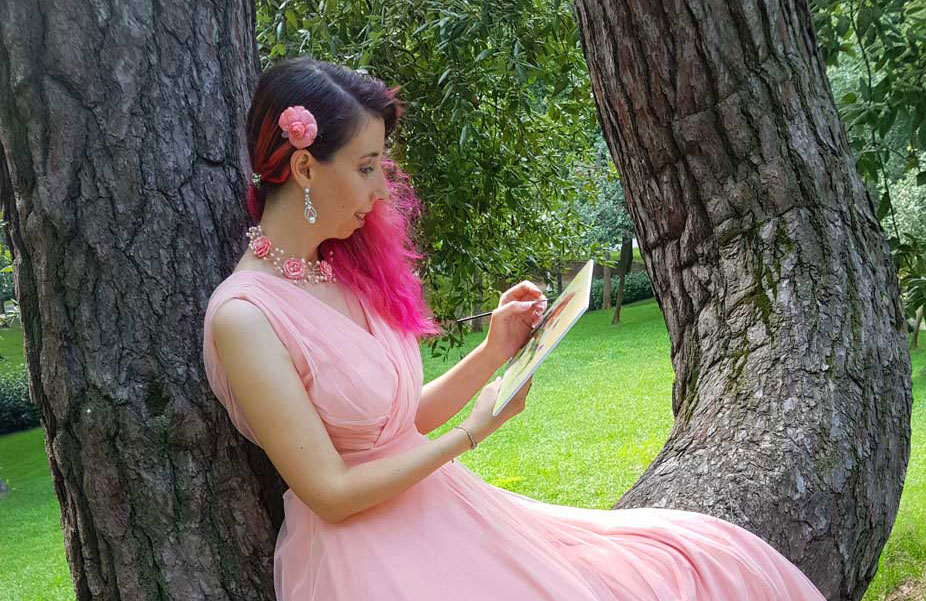 •
"I am looking forward to making a beautiful painting for you!"